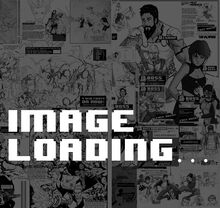 Etsuko Kim (born 2015) is a member of Liz Butler's crew and their resident strategist. Her father was a powerful member of the Coal Syndicate and she was raised by his company. Because of the demands on his time, he often asked trusted members of his outfit to babysit her. During this time she became an expert in many fields including machinery and weapons, business practices in the 2020s, efficient ways to cannibalize and re-purpose old equipment, and storytelling and deception. These skills make her invaluable on Butler's ship.
When she was a child, she spent a large amount of time traveling through the desert with her father's coaling operation. She feels at home in the harsh conditions. She maintains an open and flexible worldview and often produces solutions others may not have thought of and has impressed her colleagues on numerous occasions.
Etsuko first appeared in "Oakwood: Ms. Butler." She'll be back in "The Paper Score."