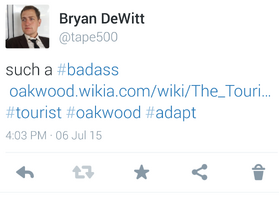 There are three major ways to earn votes you can use for storyline advancement. In the interest of fairness and to prevent spamming, the maximum amount of votes to be used for any period is 25. If unused, votes do carry over to following voting periods. This policy will reevaluated after several cycles of growth and will be adjusted if needed.
Anyone who completes a piece of artwork for the project is credited with five votes the moment the artwork is accepted. This includes all paid jobs, pro bono work and submissions to the seasonal writing contest.
Social Media Advertising
Edit
Share any page on this wiki on your Twitter, Facebook, Instagram or Tumblr account. Take a screenshot of your share and email it to the staff to earn one vote per share.
Contribute Funds
Edit
Our Patreon account is live. This is an easy way to buy votes and the formula is simple. $1/month = 1 vote, $2/month = 2 votes, all the way up to $25.
After you've got your votes, head over to the polls and vote for the stories you'd like to see most or send us your own.